Heel pain is a common and debilitating condition that is often frustrating to treat successfully. With the ever-growing amount of information about heel pain, it is difficult for clinicians to select the best treatment options for their patients. La Trobe Sport and Exercise Medicine Research Centre (LASEM) is proud to present a two-day heel pain symposium in November. The symposium will assemble world leaders in heel pain research and highly experienced and skilled clinicians to expand the knowledge of participants in the assessment and management of this painful condition.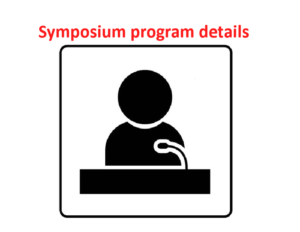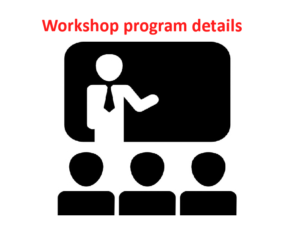 Confirmed speakers include:
 

   

 Associate Professor Karl Landorf

Dr Karl Landorf is an Associate Professor and Research Coordinator in the Discipline of Podiatry, and Deputy Director of Research in the School of Allied Health at La Trobe University. He is internationally known for his research relating to foot and ankle disorders. His main area of research thus far has focused on plantar heel pain (plantar fasciitis) and foot orthoses, A/Prof Landorf is ranked #1 in the world for total number of publications for the condition 'plantar heel pain' and #3 in the world for 'foot orthoses' (his two primary research areas).

 Professor Hylton Menz

 Professor Hylton Menz is a podiatrist who graduated with first class Honours and the University Medal from La Trobe University in 1993, and completed his PhD focusing on gait patterns, balance and falls at the University of NSW in 2002. He is currently a National Health and Medical Research Council of Australia Fellow. Professor Menz's broad research disciplines are human movement, rehabilitation and rheumatology, with a particular focus on musculoskeletal foot problems in older people. His research extends from laboratory-based biomechanical studies through to analysis of epidemiological datasets and the conduct of clinical trials.

Professor Debbie Turner

Professor Debbie Turner is a podiatrist who has worked as a clinical specialist in the field of rheumatology at leading centres including Leeds and Glasgow (UK).  She was funded through Arthritis research UK to undertake a program of clinical research related to trying to better understand the mechanisms of foot pain and disability in patients with inflammatory joint disease.  During her research fellowship she undertook formal training in medical ultrasound and has taught on a number of international ultrasound courses.  She has a program of current research at Western Sydney University where ultrasound imaging is integrated with gait analysis techniques to better understand and manage enthesitis in patients with spondlyarthropathies.

 

Dr. Matthew Cotchett

Dr Matthew Cotchett is an adjunct Lecturer and early career researcher in the La Trobe Rural Health School at La Trobe University. Matthew is the Education Officer for the Australasian College of Podiatric Surgeons and also works as a podiatrist in private practice.

Matthew has a particular interest in the management of pain beneath the heel and completed a PhD which evaluated the effectiveness of trigger point dry needling for plantar heel pain. Matthew has a research interest in the psychosocial aspects of musculoskeletal pain, with a particular focus on cognitive, affective and behavioural factors as drivers of pain and disability. In addition, Matthew is leading a project to improve knowledge translation and education for people with plantar heel pain.

 

Dr. Melinda Smith

Dr Melinda (Franettovich) Smith is a Research Fellow at the University of Queensland where her current research aims to improve our understanding of intrinsic foot muscle function in foot pain conditions. Her research interests and publications extend across several areas, including biomechanics associated with sport and running related injuries, biomechanical effects of interventions such as taping and orthoses, measurement of foot posture and mobility, gait-retraining and sports related concussion. She has clinical and research experience in various settings such as private practice, school aged sport, community and elite sporting clubs, the military and the Australian Institute of Sport.

Dr. Luke Kelly

Dr Luke Kelly is a Podiatrist and NHMRC Early Career Fellow in Foot Neuromechanics, at The University of Queensland. Luke's research examines how the central nervous system controls the mechanical function of the foot during locomotion. His research has provided important insights into the function of the intrinsic foot muscles and more broadly, in the area of foot biomechanics.

Associate Professor Peter Malliaris

Peter Malliaras is a physiotherapist and researcher from Melbourne, Australia specializing in tendinopathy. In 2006 he completed his PhD in tendinopathy identifying novel risk factors, and since has undertaken post doctoral research in the UK and Australia, and has co-authored over 70 peer review publications. Currently, he is an Associate Professor at Monash University Physiotherapy Department and involved in multiple tendinopathy research projects and groups in Australia and internationally. Peter maintains a strong clinical focus, specializing in difficult tendinopathy cases and regularly consults to elite athletes.

Dr. George Koulouris

George Koulouris is a musculoskeletal and MRI radiologist and therefore his main interests includes the diagnosis and treatment of orthopaedic and rheumatological disorders as well as sporting and work injuries. Throughout his career, George has maintained a determined focus on research, publishing in excess of 30 articles in peer review journals and textbook chapters.

 
Workshops (separate to the symposium)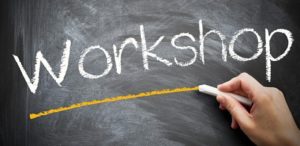 There are 4 hands-on workshops to choose from. Enrolment for the workshops entitles you to attend 2 out the 4 available workshops. Numbers are capped on a first come – first served basis.
Workshop A:

Diagnostic ultrasound – Prof. Debbie Turner. Saturday 10th November 1.30 – 2.15pm and 2.30 – 3.15pm
Workshop D:

Extracorporeal shockwave therapy – A/Prof. Peter Malliaris. Saturday 10th November 1.30 – 2.15pm
SOLD OUT – Workshop B: Dry needling – Dr. Matthew Cotchett. Saturday 10th November 1.30 – 2.15pm and 2.30 – 3.15pm
SOLD OUT –  Workshop C: Rehabilitation and strengthening – Dr. Melinda Smith.Friday 9th November 7.15 – 8.00pm
Enrolment into workshops requires a separate transaction. Please designate your chosen workshops on the online enrolment form.
Details
When: Symposium – Friday 9th November (3.30 – 7.30pm) and Saturday 10th November (9.00 – 1.00pm)
Workshops – Saturday 10th November (1.30 – 2.15pm and 2.30 – 3.15pm)
Where: La Trobe University (Bundoora campus). Corner or Plenty road and Kingsbury Drive, Bundoor. Click here for map 
| | | |
| --- | --- | --- |
| Cost | Early Bird (ends 23rd October 2018) | Standard |
| One Day Attendance | $180 | $210 |
| Two Day Attendance | $300 | $330 |
| Undergraduate Student | $90 | $120 |
| LASEM Clinical Network | $270 | $300 |
| 10 Person Multipayment: 2 Days | | $2,250 |
| Workshops | $80 | $100 |
 For all enquires please email Dr Andrew Buldt (A.Buldt@latrobe.edu.au)