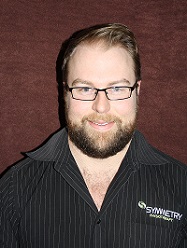 Professional Journey
Bachelor of Physiotherapy at La Trobe University.
Honours degree in recreational participation of children with intellectual disabilities.
Physiotherapist and professional development manager at Symmetry Physio and Sports Medicine, Hoppers Crossing.
Exercise rehabilitation as well as clinical anatomy & neuroscience tutor for the school of physio at La Trobe University.
Sporting experience: Hoppers Crossing Warriors and Footscray Rugby Union Club.
Top 5 Fun Facts 
Grew up in the western suburbs of Melbourne, yes I survived.
Can solve a rubix cube, and make balloon animals (sorry I'm not available for kids parties).
Pets: house trained rabbit, Sir Lancelot, and a dog named Hadley.
Party trick: rolling fry pans up with my hands.
Terrified of heights
Professional Goals 
Finish PhD and become a specialist in the field of hip pathology, rehab and diagnosis
Support in the professional development of recent graduate clinicians and advocate for easily accessible professional development material for clinicians
Follow my research and clinical journey on Twitter @mattgmking1 I will be posting monthly blogs on various topics in the realm of FAI and Hip Osteoarthritis – prevention, surgery, rehabilitation and outcome via the La Trobe Sports and Exercise Medicine Research Centre blog 
Publications