Tendinopathy is commonly experienced by athletes and active people. It can be persistent and resistant to treatment, creating frustration for both the managing clinician and the patient! Improved understanding of the pathology, pain mechanisms, and psychosocial aspects involved in tendinopathy can significantly assist the clinician in their management approach.
La Trobe Sport and Exercise Medicine Research Centre (LASEM) is proud to announce a two day 'Tendinopathy from head to toe' symposium on Friday 30th and Saturday 31st of August. Aimed at sports and exercise medicine professionals, this symposium and practical workshops will assemble international research leaders and highly experienced clinicians to explore the latest research on pathology, terminology, and management of upper and lower limb tendinopathy. Discover the strength of evidence for exercise and load management for tendinopathy in comparison to other current management fads available! The content of this education event will provide the clinician with the knowledge and skills to guide their patients with tendinopathy back to their desired activity level.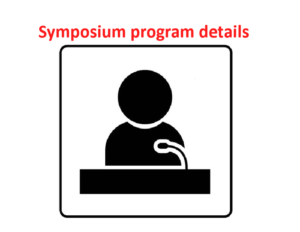 Confirmed speakers include:
Prof Jill Cook

Jill Cook is a professor in musculoskeletal health in the La Trobe Sport and Exercise Medicine Research Centre at La Trobe University in Melbourne Australia. Jill's research areas include sports medicine and tendon injury. After completing her PhD in 2000, she has investigated tendon pathology, treatment options and risk factors for tendon injury. Jill currently supplements her research by conducting a specialist tendon practice and by lecturing and presenting workshops both in Australia and overseas.

Dr Ebonie Rio
Ebonie is a post doc researcher at La Trobe University and has completed her PhD in tendon pain, Masters Sports Phys, B. Phys (Hons) and B. App Sci. Her clinical career has included Australian Institute of Sport, Australian Ballet Company, Australian Ballet School, Melbourne Heart Football Club, Alphington Sports Medicine Centre, Victorian Institute of Sport, 2006 Commonwealth Games, 2010 Vancouver Winter Olympics, 2010 Singapore Youth Olympics, 2012 London Paralympics, 18 months travelling with Disney's The Lion King stage show (Melbourne and Shanghai tour).Research Profile
Dr Tania Pizzari

Dr Tania Pizzari is a physiotherapist and researcher from the La Trobe Sports and Exercise Medicine Research Centre in Melbourne, Australia. She continues to work clinically as a physiotherapist and is the director of a practice in Melbourne.  She has published over 100 articles and book chapters in the area of sports medicine and shoulder injury.  Tania is a member of the Shoulder and Elbow Physiotherapists of Australasia and teaches courses on the assessment and management of shoulder injuries in Australia and internationally.

Dr Adam Castricum

Dr Adam Castricum has been a Fellow of the Australasian College of Sport and Exercise Physicians (ACSEP) since 2008 and works clinically at Olympic Park Sports Medicine Centre, Melbourne. He completed his Research Masters at Melbourne University in 2008 on exercise induced asthma. Until recently, Adam was the President of ACSEP and sat on the Council of Presidents of Medical Colleges (CPMC) where he strongly advocated for equality and diversity in medicine. Adam is an official mentor to indigenous doctors and actively involved in teaching ACSEP Registrars. From 2008-2016, Adam was the Chief Medical Officer for Athletics Australia including the 2012 London and 2016 Rio Olympic Games. From 2014-2017 he also worked with the Hawthorn Football Club. Adam is passionate about improving indigenous, regional, and remote health outcomes, doctors' mental health, and ensuring that specialist Sport and Exercise Medical care is accessible to all members of the community.

Dr Anthony Schache

Dr Anthony Schache is a Principal Research Fellow at La Trobe Sports and Exercise Medicine Research Centre in Melbourne, Australia. Anthony combines his academic work with his clinical role as Head Physiotherapist at Richmond Football Club, where he has been a member of the medical team since 2000. He also completed a Postgraduate Scholarship in Physiotherapy at the Australian Institute of Sport in 1996. Anthony's main research interests include locomotion biomechanics, lower-limb skeletal muscle function, and biomechanics of hip/knee joint disease.

Dr Matthew Cotchett

Matthew is a Lecturer and early career researcher in the School of Allied health at La Trobe University. In addition, Matthew works as a Podiatrist with an interest in the assessment and management of exercise-induced musculoskeletal disorders. Matthew has a particular interest in the management of pain beneath the heel and completed a PhD which evaluated the effectiveness of trigger point dry needling for plantar heel pain. He regularly teaches dry needling courses to podiatrists across Victoria. Matthew's research interest is in the psychosocial aspects of musculoskeletal pain, with a particular focus on cognitive, affective and behavioural factors as drivers of pain and disability. In addition, Matthew is leading a project to improve knowledge translation and treatment of people with plantar heel pain.

Anthony Nasser

Anthony is an APA sports physiotherapist completing his PhD on proximal hamstring tendinopathy through La Trobe University.  He graduated with a Bachelor of Applied Science (physiotherapy) from the University of Sydney and a Masters of Physiotherapy, in the field of sports, from the University of Queensland.  He has worked extensively as a clinician in musculoskeletal and sports physiotherapy and has developed a special interest in hip pain.   Anthony is also employed as an associate lecturer at the University of Technology, Sydney in the Graduate School of Health.

Dr Charlotte Ganderton 

Charlotte Ganderton completed her PhD in greater trochanteric pain syndrome, B.HltSci and M.PhysioPrac (Hons) at La Trobe University in 2017. Her clinical career has also included working with Matilda the Musical, Western Bulldogs VFL, Hockey Victoria, Mill Park Physiotherapy and LifeCare. Charlotte then ran away to the circus and has spent the last 18 months as a travelling physiotherapist with Cirque du Soleil. Now back on home soil, she has returned to academia and is lecturing at Swinburne University.

Myles Murphy

Myles Murphy is an APA titled Sport and Exercise Physiotherapist and PhD candidate at The University of Notre Dame, Fremantle, having completed his Masters ClinPhys (Sports), GradCert SportsPhysio and B. Physio. Myles' PhD project is investigating the rate of change over time in people with Achilles tendinopathy performing rehabilitation, and what mechanisms are associated with these changes. Additionally, Myles has recently commenced a research role with the Edith Cowan University's Australian Centre for Research into Injury in Sport and its Prevention (ACRISP). Myles' clinical career has included working with the Western Australian Cricket Association, Fremantle Football Club AFLW and Peel Thunder within WAFL in addition to working privately at SportsMed Subiaco.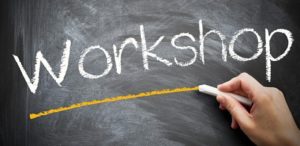 Two Day Attendance
There are 4 workshops covering tendinopathy from everything Head to Toe! Two day registration includes enrolment to all workshops.
Workshop 1: Dr Ebonie Rio – Differential diagnosis of LL tendinopathy
Workshop 2: Dr Anthony Schache – Practical tips on managing tendons in season
Workshop 3: Dr Tania Pizzari – Upper limb tendon management
Workshop 4: Prof Jill Cook – Lower limb tendon management
Details
When: Friday 30th August (3.00 – 8.30pm) and Saturday 31st August (8.30am – 4.45pm)
Where: La Trobe University, Western Lecture Theatre (Bundoora campus). Corner Plenty Rd and Kingsbury Dr, Bundoora.
Attendance
| | | |
| --- | --- | --- |
| Attendee Type | Early Bird (ends 28th July 2019) | Standard |
| One Day Attendance – Friday Only, no workshops | $155 | $195 |
| Two Day Attendance – Both Days, Workshops Included | sold out | sold out |
| Undergraduate Student – Both Days, Workshops Included (no one day option) | sold out | sold out |
| LASEM Clinical Network* – Friday Only | $140 | $175 |
| LASEM Clinical Network* – Both Days, Workshops Included | sold out | sold out |
| 10 Person Multipayment – 2 Days (no early bird option) | sold out | sold out |
*LASEM Clinical Network includes:
– LASEM staff members
– Olympic Park Sports Medicine Centre staff members
– Complete Sports Care staff members
– Clifton Hill Physiotherapy staff members
– Symmetry Physiotherapy staff members
– Mill Park Physiotherapy staff members
– Fairfield Podiary
For all enquires please email LASEM PD Events