International Scientific Tendinopathy Symposium
September 2018 – Groningen, Netherlands & Liverpool UK
On 23rd and 24th September,  Prof Jill Cook, Dr Sean Docking and Dr Ebonie Rio from La Trobe Sports and Exercise Medicine Research Centre teamed up with Jo Gibson (Clinical Physiotherapy Specialist at the Liverpool Upper Limb Unit based at the Royal Liverpool Hospital, UK) to provide an upper limb and lower limb tendon course!  The team were hosted by the wonderful National Performance Institute (NPI) group in a stunning location at the Institute of Sport.  Two great days with fantastic questions and evidenced based assessment and rehabilitation.  It was a pleasure for the team to teach with Jo and learn the similarities and differences when managing tendons of the upper and lower limbs.
Following the UK; Prof Cook, Dr Docking and Dr Rio traveled to Groningen, Netherlands for the 5th International Scientific Tendinopathy Symposium (ISTS). Alongside Dr Craig Purdam, all researchers presented their latest findings in the field of tendon diagnosis and management.
Philadelphia 76ers Sports Summit
June 2018 – Philadelphia, United States of America
Professor Jill Cook attended the Philadelphia 76ers first Sports Summit, where sports medicine and science practitioners discussed issues and complexities of managing elite athletes across several sports. Prior to the conference, Jill Cook provided tendon workshops in Canada (Vancouver, Toronto and Montreal) as well as an afternoon with the Canadian Olympic team sports medicine practitioners.
German Olympic Congress for Sports Medicine Specialists
May 2018 – Hamburg, Germany
Dr Sean Docking was invited as a keynote speaker to present at the German Olympic Congress for Sports Medicine Specialist in Hamburg Germany. Dr Docking presented recent research findings in Achilles and patella tendinopathy.
Catalan Physiotherapy Conference & Israel Physiotherapy Conference
May 2018 – Barcelona, Spain & Tel Aviv, Israel.
Professor Jill Cook attended two conferences in May 2018, the Catalan physiotherapy conference in Barcelona and the Israel Physiotherapy conference in Tel Aviv. As well as presenting her research and clinical perspectives, she was privileged to have dinner with some exemplary physiotherapists.
Swedish Orthopaedic Manual Therapy Conference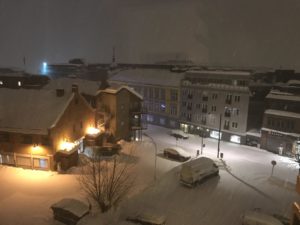 March 2018 – Stockholm, Sweden.
Professor Jill Cook attended the Swedish Orthopaedic Manual Therapy conference in Stockholm, Sweden where she was invited to present three lectures and workshop to esteemed medical practitioners. Following the Swedish Conference, Professor Cook was invited to host a course in Lillehammer, Norway at the national Sports Medicine Centre for Winter Olympics. Prior to returning to Melbourne she hosted an informal lecture with Masters students at University College London and discussed potential research collaborations between La Trobe and UCL Universities.
Swiss Sports Physiotherapy Association (SSPA) Annual Conference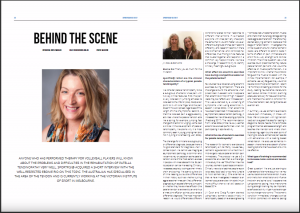 November 2017 – Bern, Switzerland
The Swiss Sports Physiotherapy Association (SSPA) hosts an annual high-quality scientific congress to discuss conditions prevalent in major worldwide sports and issues relevant to sports physiotherapy.  In 2017, the focus is on tendons and ACRISP researchers Jill Cook and Ebonie Rio are presenting their clinical solutions and tips for sports physiotherapists who treat tendon pathology.
Rugby League World Cup 2017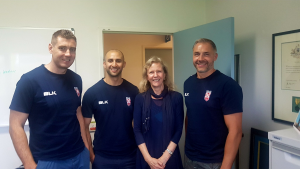 November 2017 – Melbourne, Australia
Professor Jill Cook met with the English Medical Team at La Trobe University to discuss tendon management.
Ironman Sports Medicine Conference 2017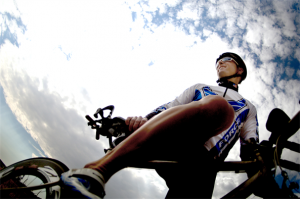 November 2017 – Kona, Hawaii
Prof Jill Cook presented at the sports medicine conference before the Ironman race. The conference covered a wide range of topics on endurance athletes, including cardiac and musculoskeletal issues.
Australian Physiotherapy Conference 2017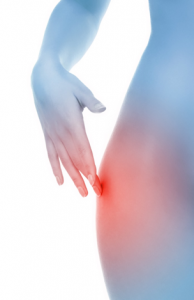 October 2017 – Sydney, Australia
ACRISP researchers were prominent at the APA conference, Dr Charlotte Ganderton won the prize for best paper in the sports physiotherapy section for her work on exercise and education in lateral hip pain. This is a condition that occurs mostly in older women and Charlotte's research showed that education improves symptoms regardless of exercise intervention. Our research team led by Rachael McMillan is currently investigating this condition in another randomised study looking at the effects of hormone replacement therapy and exercise. Details at www.latrobe.edu.au/globe-hip
The ACRISP team was also involved in conducting Pre-Conference Workshops in hip and shoulder assessment and treatment and running a hip and knee symposium involving PhD students, post doctoral researchers and professors.
Sports Dietitians Australia Masterclass 2017
October 2017 – Melbourne, Australia
Prof Jill Cook presented on the role of nutrition in tendon injury and recovery, highlighting that this is a complex condition and that nutritional interventions may only play a small role in tendon pain.