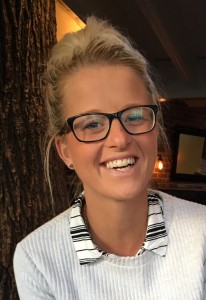 Professional Journey
Bachelor of Physiotherapy at La Trobe University
Honours degree (ACLR outcomes) including reconstruction of my own ACL
Epworth Hospital two year graduate program
Physiotherapist at Bounce Health Group, Blackburn
Range of amateur to elite sporting experience – Melbourne City Football Club, Blackburn Football Club, Basketball Victoria u16 State Teams, Victorian Cyclones mixed netball state team.
Top 5 Fun Facts
Born and bred two – headed Tasmanian, from a small town called Tullah, in the rugged west coast.
Eight broken arms from age 7 – 16…possibly leading to an interest in injuries….
State level basketball player, recently switched to Aussie rules
Favourite food: pickled onions
Physiotherapist for Red Hot Chilli Peppers
Professional Goals 
Complete PhD – become specialist in the ACL field – academically and clinically
Translation of research into clinical practice, in particular improving outcomes following ACLR, late stage rehabilitation and return to sport evidence based criteria.
Follow my research and clinical journey on Twitter @BrookeHowells. I will be posting monthly blogs on various topics in the realm of ACL injury – prevention, surgery, rehabilitation and outcome via the La Trobe Sports and Exercise Medicine Research Centre blog 
Publications