Chronic musculoskeletal pain is the highest cause for health system expenditure in Australia, and remains an increasing problem despite further research into this condition.
Knee pain is one of the most common examples of chronic pain, and leads to not only pain, but also decreased activity levels, which in turn affect other aspects of health including brain function.
Exercise is the first line of treatment for chronic knee pain, however rates of chronic knee pain remain high, and results are variable.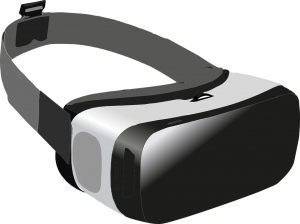 Previous virtual reality studies have shown promising results in decrease musculoskeletal pain but have not combined with therapeutic exercise. This study aims to combine best practice exercise with novel neuroscience techniques that aim to decrease pain, improve knee function and improve brain function. More specifically, this randomized controlled trial will incorporate virtual reality in combination with exercise training for chronic knee pain. If successful further researched can explore other pain presentations.
Staff involved: Ebonie Rio, Kay Crossley, Lorimer Mosely (University of SA), Dan Harvie (Bond University) and Ross Smith (UniSA)