The La Trobe Sport and Exercise Medicine Research Centre in conjunction with The Australian Ballet are proud to facilitate this evening lecture event on ankle instability. The evening will see The Australian Ballet's Principal Physiotherapist, Dr Sue Mayes, discuss posterior impingement of the ankle, followed by a keynote from Associate Professor Eamonn Delahunt on chronic ankle instability.
WHEN: Monday October 23rd 6:15pm (for a 6:30pm start) till 8:00pm
WHERE: La Trobe University City Campus
360 Collins St, Melbourne 3000
Room 2.10
COST: $20
The Presenters: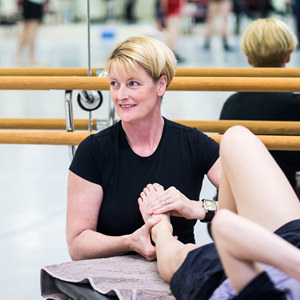 Posterior Ankle Impingement
Dr Sue Mayes
Principal Physiotherapist and Medical team manager, The Australian Ballet
Sue Mayes has been the Principal Physiotherapist of The Australian Ballet since 1997. She is the medical team manager and treats the diverse injuries of the professional ballet dancer. She has published papers from her PhD, titled: 'Hip joint health in professional ballet dancers', and co-authored ballet injury related publications. She is currently researching ankle and hip joint injuries in professional ballet dancers as part of the partnership between The Australian Ballet and La Trobe University. Sue has presented at International conferences, including International Association of Dance Medicine and Science Conferences and the IOC World Conference on Prevention of Injury and Illness in Sport 2017, and lectures regularly throughout Australia.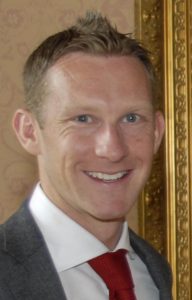 Can We Stop The Ankle Joint Rolling?
Associate Professor  Eamonn Delahunt
University College Dublin, School of Public Health, Physiotherapy and Sports Science
Dr. Eamonn Delahunt is an Associate Professor in the University College Dublin School of Public Health, Physiotherapy and Sports Science. He graduated top of his class with a first class honours BSc (Physiotherapy) in 2003. Upon graduation he was the first-ever physiotherapist to receive an Irish Research Council for Science Engineering and Technology postgraduate research scholarship. He completed his PhD in the minimum time required graduating in 2006. Dr. Delahunt is committed to the philosophy of the protection of athlete health and the prevention of illnesses and injuries in sport. He has published more than 95 peer-reviewed articles. Dr. Delahunt has an active research group, including 9 PhD students. Dr. Delahunt has extensive clinical experience in the area of sports physiotherapy and is a Specialist Member of the Irish Society of Chartered Physiotherapists.