Interested in contributing towards a female injury prevention program?
About 20,000 (up to 5%) of the 500,000+ women who play Australian Football nationwide are likely to sustain an ACL injury each year, with unacceptable personal costs and long-term burden on the healthcare system every year. ACL-injured women have 4– 6 times greater risk of osteoarthritis (OA), more than twice the risk of requiring a knee joint replacement and 1.5 times the risk of chronic cardiovascular disease, than uninjured women. Because ACL injuries occur at a young age (i.e. ~20 years), the high burden of OA occurs before women are 40 years of age, a time when they have high occupational and parental responsibilities.
Despite resounding evidence that injury reduction programs (IRR) can reduce knee injury risk by ~50%, sustained program implementation is difficult. We aim to reduce known barriers to implementing evidence-based IRR programs with our innovative Prep-to-Play Community program: a co-designed (with the Australian Football League (AFL), coaches and players) program with innovative delivery methods to enhance uptake and post-research sustainability.
This project has been created in partnership with the Australian Football League (AFL), Medibank, the Australian Physiotherapy Association (APA), the Australasian College of Sport and Exercise Physicians (ACSEP), and Sports Medicine Australia (SMA), and has been approved by the University's Human Research Ethics Committee.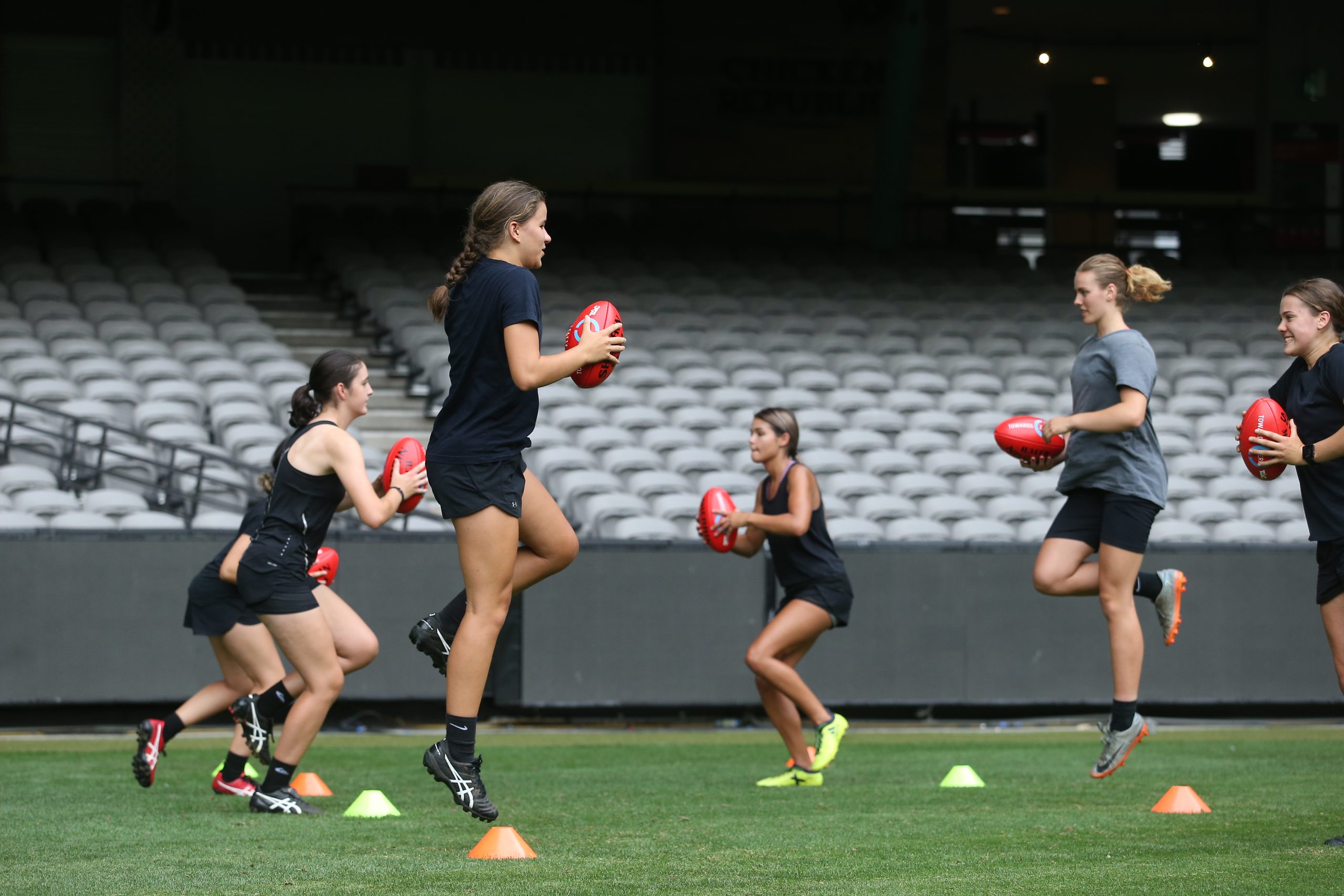 Already registered, what's next?
Complete a 10 minute survey about your playing and injury history, and injury prevention beliefs and experiences. ONCE YOU ARE REGISTERED – WEEKY INJURY AND TRAINING INFO
We will send you a weekly SMS prompting you to answer a few questions about your injuries and training every week.
We will use the Smartabase Athlete App for this, you will receive an email in the 24 hours from registering from support@smartabase.com (you may need to check your junk folder) to setup your password.
You can then logon and enter data using a web browser or download the app:
Logon details
• Click on the link in the email from support@smartabase.com to setup your password.
• The site URL is: lasem.smartabase.com/research. You can click on FORGOT PASSWORD to have the password link resent if needed
• Your username will be your firstname.lastname or your email address
Once you are logged in
• Then the very short injury/illness/training load questionnaire to be filled in weekly after the weekend game.
If you prefer, you can also download the app to your phone, please note it must be the Smartabase ATHLETE version of the app.