An evidence-practice gap cannot be disputed and must be a priority for us all to address – government, policy makers, researchers, clinicians and patients. The Aspetar Sports Medicine Journal is a great initiative helping with knowledge translation. Open access to all!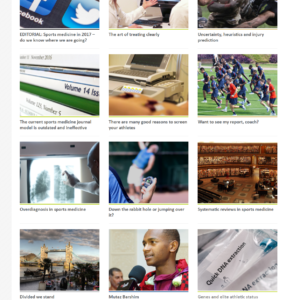 The latest edition was titled 'Straight Science' and it was my pleasure contributing my two cents on where we can improve the outdated publishing model. I have also thoroughly enjoyed reading many other pieces in this edition which were thought provoking.
I do feel however, I must address one piece from this edition which has annoyed a few on social media – 'Divided we stand'
While everyone acknowledges that there are barriers to clinicians being involved and immersed in an academic/research environment, the barriers are less related to the personality traits and inflated egos of those in academia, and more related to access (to time, resources, skilled mentors, etc.).
Now, I consider myself a 'geeky clinician'. Essentially this means I am both a researcher and treat patients. I looked around me at La Trobe University today. Our centre is headed by 4 Professors, 3 of whom still treat patients. I work with multiple other Post-Docs including 4 physiotherapists who all still treat patients.
This morning I caught up with a number of PhD students I run a mentorship program with, the majority of which are juggling a PhD with working clinically. Furthermore, we have a large network (30-40) of part-time PhD, professional doctorate and Masters students, all of whom are balancing completing their research degree with clinical practice (some are working with elite athletes and sporting teams, others in hospitals, and others in private or community practice).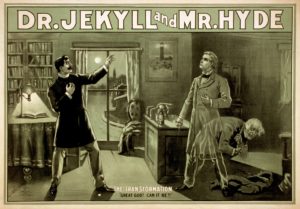 So does this mean we are all completely nuts? We must all be trying to juggle different personalities depending on our role at the time – switching between being analytical and calculated whilst lacking empathy, and portraying a more caring  and empathetic nature – Jekyll and Hyde maybe??
Or perhaps there are clinicians, who can also be analytical in their approach to science and the rigor of research, but also be empathetic and creative in their management of a clinical load. Maybe, these people make good researchers and good clinicians (evidence-based practice and practice informed research).
This also tells us, that for many people, these barriers can be overcome. Sure, the clinician needs to be driven to answer a research question, be prepared to juggle the many competing demands to undertake a research degree or project, but it can be done. For most clinicians who have chosen this path, they would consider that they have become better clinicians as a result too.
Importantly academic institutions need to do better. Setting up patient and practitioner involvement groups in the planning, interpretation and dissemination of results is an important step forward that many are taking. At La Trobe, along with other institutes and research groups, we are now running research priority setting meetings, with clinicians and patients. Additionally, at many of our professional development sessions (where we are sharing our results), the information is being made available to the broader community. We are also pouring time, money and resources into social media and other knowledge translation initiatives.
Our group is always on the search for clinicians keen to be involved in research too. Whether that is as a PhD or Masters student, research assistant, or driving a clinical research question you might have. If you are in Melbourne (or want to visit – we currently have 2 Danes and 2 Brazilians), get in touch. Don't listen to the 'glass half empty' people. There are many barriers slowing knowledge translation but researcher personality and attitude to involving clinicians are not part of the problem.
Feel free to add to the discussion below or link with La Trobe University's Sport and Exercise Medicine Research Group and join the conversation via Twitter or Facebook