Knee pain is a common problem that affects many Australians. As part of her NHMRC Early Career Fellowship, Ebonie Rio is investigating innovative methods to help people with common knee pain problems. 
There will be a number of studies combining the use of virtual reality with exercise.
The first study we are recruiting for is open to people with and without knee pain.  We will look to see how people move while wearing virtual reality googles and whether this is different for people that have pain compared to those that do not. The study will involve a single session of exercise training session with VR. 
Inclusion Criteria: 
Men and women aged 18-65
Chronic knee pain (>3 months) for knee pain group.
No contra-indications to using virtual reality such as vertigo, epilepsy or dizziness.
 This study forms part of a larger program of research being led by Dr Rio. Future studies will plan to investigate longer term use of VR as a treatment for people with knee pain.  We will also use an app the combines neuroscience with exercise to look at the effect on knee pain and function.  If you are interested in participating in any of these studies, we would love to hear from you! 
Interested? Contact Dr Rio now!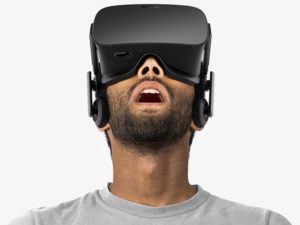 Chief Investigator: Dr. Ebonie Rio
Ethics Approval number: HEC-18273
Ebonie is an NHMRC funded early career research fellow.