Do you have knee cap pain?
Free Physiotherapy Treatment
If you have pain in the front of your knee when you practice sports or during your normal activities like sitting, squatting or going up and down stair, you may be eligible to get in our project.
Do you know that knee problems are related to alterations in hip?  Yes, that is true! Usually people with knee problems have weakness in hip muscles.  And we intend to understand better how this weakness affects the functionality of people with knee pain. Therefore, our project intends to:
1) Assess which functional tests are able to identify deficits in people with knee cap pain.
2) Investigate the function of some specific parts of hip muscles during rehabilitation exercises.
3) Evaluate if the treatment of knee cap pain through hip exercises are able to improve the hip muscle function.
To be in, you need: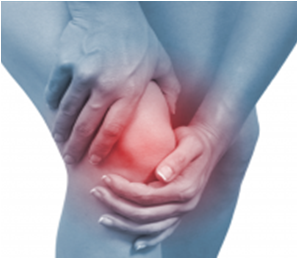 – to be aged between 18-50 years
– to have pain around your kneecap for at least 2 months. Your pain needs to be at the front of your knee
– to have no history of surgery in the knees
– to have no pain or injury in your hip
What will you be asked to do?
– Answer some questions to confirm if your pain is the same which we are studying.
– Attend La Trobe University Melbourne (Bundoora campus) 4 times (2 before and 2 after the treatment) to perform the assessments.
– Complete 16 weeks of FREE rehabilitation guided by a physiotherapist.
If you feel that you may be eligible to take part in this research or would like to know more, please contact Christian or Danilo.
Christian Barton (telephone: 0403 012 914): c.barton@latrobe.edu.au
Danilo Silva: D.DeOliveiraSilva@latrobe.edu.au
HEC No: 16-141
Chief investigator: Dr. Christian Barton