For those who attended our Symposium "When can I play again? Guiding the Return to Sport Continuum" we have 4 bonus pre-recorded presentations. To access these presentations just type in the password you received in your email directly onto the video you want to watch. Thanks for attending!
Introduction from Matt Wirdnam
Brady Green: Risk factors/RTS considerations for calf injuries
Denise Jones: Psychological readiness to return to sport after hip injury
Dr Lachlan James: From injury recovery to previous performance levels
Paula Peralta: Clinical case study
The first question an injured athlete asks their treating therapist is
"When can I play again?"

It is well recognised that returning to sport after injury is typically a complex and multifactorial process. However, we can answer this dreaded question with greater confidence by applying the current evidence on return to sport decision-making and risk management strategies applicable to common athletic injuries.
La Trobe Sport and Exercise Medicine Research Centre (LASEM)

is proud to announce a two-day

online

professional development event titled "When can I play again? Guiding the Return to Sport Continuum" to be held 19th and 20th November, 2020 (AEST time zone). Aimed at sports and exercise medicine professionals, this symposium and workshop programme has assembled international research leaders and highly experienced clinicians to translate the current evidence-based practice on guiding active patients to successfully return to sport following injury.
The symposium, run through Zoom at times that are convenient no matter where you are in the world, will commence with presentations from leaders in the field, including: Dr Rod Whiteley, Professor Craig Purdam, Professor Jill Cook, Associate Prof Kate Webster, Dr Michael Makdissi and Kellie Wilkie. A panel discussion with live patients will complete these presentations, with the opportunity for you to ask questions directly to the panel.
In signing up, you will also get access
(time limited to 3 months)

to pre-recorded BONUS content from some of our amazing clinicians, students and researchers on return to sport following injury, and the strength and conditioning perspective of returning athletes to their previous performance levels.
This high quality PD event promises to provide the clinician with the knowledge and skills to extend their current clinical practice.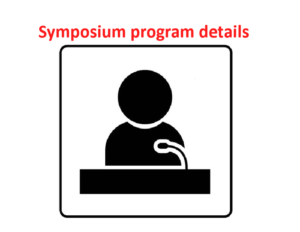 These are the session that you all love. We will be running LIVE clinical workshops with experts. This will include practical demonstrations on how to assess and return athletes back to sport and the opportunity for you to ask questions!
**must book for both sessions to attend the following**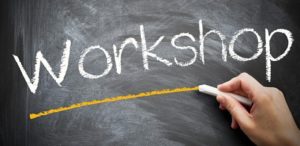 There are workshops covering a range of topics on Return-to-Sport!
Two day registration includes enrolment to all workshops.
Workshop 1: Returning muscle injuries without recurrence – Craig Purdam
Workshop 2: Successful RTS following back pain – Kellie Wilkie
Workshop 3: How to get that shoulder injury back on track – Rod Whiteley
Dr Rod Whiteley

Rod Whiteley is a Specialist Sports Physiotherapist whose PhD in shoulder and throwing injuries grew from 20 years of clinical work mostly in collision (rugby league, rugby union) and throwing (baseball, water polo) sports in Australia. In the last 10 years though he has been working at Aspetar in Qatar where the focus has shifted clinically to muscle injury, hamstring in particular, as well as developing systems and approaches to improve quality of care including pre-competition assessment, injury prevention, and monitoring clinical outcomes.

Professor Craig Purdam

Former Head of Physical Therapies at the Australian Institute of Sport, Craig Purdam has worked as a Specialist Sports Physiotherapist in elite sport for over 40 years, was an appointed physiotherapist to five Olympic Games (1984-2000) and head physiotherapist to the Australian Men's Basketball team throughout that period. Craig was awarded the Australian Sports medal in 2000 and in 2009, and the Medal of the Order of Australia in 2020.

Craig's undergraduate qualification was gained in 1975, a postgraduate diploma in Sports in 1992, a Master's in Sports in 2000, honorary doctorate through La Trobe University in 2018, and he has co-authored over 55 scientific papers, mostly in the field of tendinopathy. His major clinical and research interests are in the fields of tendinopathy, chronic hamstring injury and tissue loading, adaptation and healing mechanisms.

Professor Jill Cook

Jill Cook is a professor in musculoskeletal health in the La Trobe Sport and Exercise Medicine Research Centre at La Trobe University in Melbourne Australia. She has over 30 years of experience in researching and treating lower limb tendinopathy. Jill's research areas include sports medicine and tendon injury. After completing her PhD in 2000, she has investigated tendon pathology, treatment options and risk factors for tendon injury. Jill currently supplements her research by conducting a specialist tendon practice and by lecturing and presenting workshops both in Australia and overseas.

Associate Professor Kate Webster

Associate Professor Kate Webster is the Director of the Sport, Exercise and Rehabilitation Research Focus Area. Her research interests cover a range of topics pertaining to knee orthopaedics, including surgical techniques and outcomes, biomechanical changes after knee surgery and return to sport issues, with a focus on the psychological impact of returning to sport participation. She was the lead developer of the Anterior Cruciate Ligament Return to Sport after Injury (ACL-RSI) scale. Kate also has a general interest in gait and mobility including the effects of diseases such as osteoarthritis on balance and gait. Kate supervises Honours, Masters, Professional Doctorate and PhD research students.

Dr Michael Makdissi

Dr Michael Makdissi is a Sport & Exercise Physician and a Fellow of the Australsian College of Sport and Exercise Physicians (FACSEP). He has worked with a range of sports including Australian Rules football, netball, cricket, rugby league, track and field, cycling, swimming, gymnastics, boxing and volleyball from recreational through to elite levels.

Michael has also been part of the Australian medical team at the World University Games (Degu, Ismir), Commonwealth Games (Delhi, Glasgow) and Olympics Games (London). He currently works with the Hawthorn football club. Michael has a special interest in concussion, hip and groin pain, osteoarthritis, stress fractures, child and adolescent athletes and injury prevention.

Kellie Wilkie

Kellie Wilkie is a Managing Director and Principal Physiotherapist of BODYSYSTEM Physio in Hobart. She is an APA Titled Sports Physiotherapist and was the Lead Physiotherapist for Rowing Australia in the Rio Olympic cycle.  Kellie travelled with The Australian Rowing Team for 9 consecutive years including being an Australian Olympic Team Physiotherapist for the 2012 London and 2016 Rio games.  Kellie is passionate about ensuring that lessons learned in the elite environment are transferred into preventing injury for developing rowers.  She is part of an International Group involved with developing a set of clinical guidelines for managing low back pain in rowing.  Kellie is a clinician with special interests in the shoulder girdle and lumbar spine.

Dr Lachlan James

Dr James is a Lecturer and Researcher in Strength and Conditioning within the Sport and Exercise Science discipline at La Trobe University. He has Masters degrees in Sports Coaching (UQ) and Strength and Conditioning (ECU), completed his PhD in 2017 at the University of Queensland investigating mixed martial arts (MMA) athletes, and was a Lecturer at Federation University prior to joining La Trobe in 2018. His research interests include strength-power development, periodisation and training theory, and collision and combat sports. Dr James has over 10 years of strength and conditioning industry experience across Australia and North America. He is an accredited Level 2 Sports Scientist (ESSA), and Accredited Level 2 Strength and Conditioning Coach (ASCA). Dr James has over 15 first author publications in strength and conditioning and applied sports science
Denise Jones

Denise Jones is a Physiotherapist with more than 25 years of clinical experience. She has post-graduate qualifications in Manual and Sports Physiotherapy. Ms Jones is currently completing her PhD at La Trobe University on hip-related pain.

Paula Peralta

Paula Peralta (FACP) is a Specialist Sports Physiotherapist as awarded by the Australian College of Physiotherapists in 2019. She achieved her Masters of Sports Physiotherapy in 2009.

Having once been an AIS netball scholarship holder herself, Paula has now been working in elite sport for 15 years. Her vast clinical experience has included working with the following Australian teams; Men's Basketball, Women's Netball, Commonwealth Games (2014, 2018), World Junior Athletics (2018), World University Games (2017), Paralympic Team (2012-ongoing) and previously with the NSW Swifts Netball team.

Paula is currently working at the NSW Institute of Sport (women's hockey and Paralympic sports) and in private practice. Her areas of interest include: injury risk reduction and adolescent injury management with a particular focus on ACL and lower limb injuries.

Brady Green

Brady is a PhD candidate at La Trobe Sport and Exercise Medicine Research Centre investigating calf strain injuries in sport. He has published in the areas of calf and hamstring muscle strain injuries and has presented at several national and international sports medicine conferences. Brady works clinically at the Essendon Football Club where he is a sports physiotherapist working with the senior men's AFL team. He has also completed a Masters of Exercise Science (Strength & Conditioning) and holds a Level 2 ASCA accreditation.
Details
When:
Thursday 19th  November, 2020 (4:30pm-8:00pm)
Friday 20th November, 2020 (4:30pm-8:00pm)
*Times are Australian Eastern Daylight Savings Time
Where: Online -Zoom webinar (link to be sent following registration)
ATTENDANCE
| | |
| --- | --- |
| Attendee Type | Standard |
| One Day Attendance – Thursday only, no workshops | $50 |
| Two Day Attendance – Both Days, Workshops Included | $100 |
For all enquires please email LASEM PD Events