La Trobe Sport and Exercise Medicine Research Centre (LASEM) & The Australian Institute of Sport

are proud to announce the inaugural 

"Women in Sport Congress"

to be held August

17-19, 2022 @ the MCG

.
Join

Dr. Kate Ackerman, Professor Louise Bourke, Associate Professor Diedre McGhee, Dr. Pip Inge, Dr. Melanie Hayman, Associate Professor Clare Minahan, Professor Kay Crossley, and many more.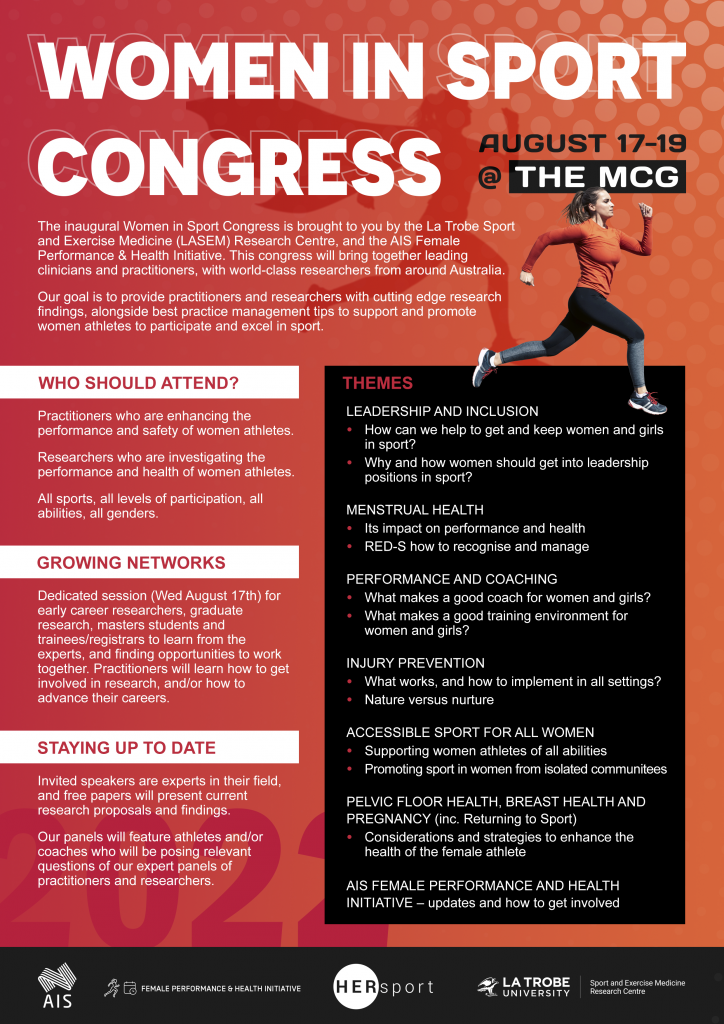 Aimed at sports and exercise medicine professionals, this symposium will assemble international research leaders and highly experienced clinicians to expand the knowledge of participants in managing the demands of the Female Athlete!
For more information about the symposium head to: