Blog by: Dr Andrew Schaefer, La Trobe Sport and Exercise Medicine Research Centre
Whether it's during the Cricket World Cup or an Australian summer, you will more than likely hear of a fast bowler suffering from lower back injury. Fast bowlers young and old know the pain of attempting to bowl a 156g ball as fast as possible. So how common are lower back injuries among fast bowlers?
Lower back injuries, particularly to the lumbar spine, are a very common occurrence. The most commonly observed injuries to fast bowlers are spondylolysis, spondylolisthesis, pedicle sclerosis and intervertebral disc degeneration, with approximately half of all injuries to the trunk region at the lumbar spine. From an early age (16 years) one in three fast bowlers develop a lumbar spine abnormality. This risk increases to almost two in three by the time of senior competition (27 years).
Solving the Issue
Two main strategies have been identified with the aim to reduce lumbar spine injury:
Technique Modification – Through coaching interventions, the aim is to modify the fast bowling technique into a relatively safer position (e.g. improve alignment between shoulders and pelvis, reduce trunk lateral flexion).
Control Bowling Workload – Restricting the number of overs bowled or implementing rest/rotation policies.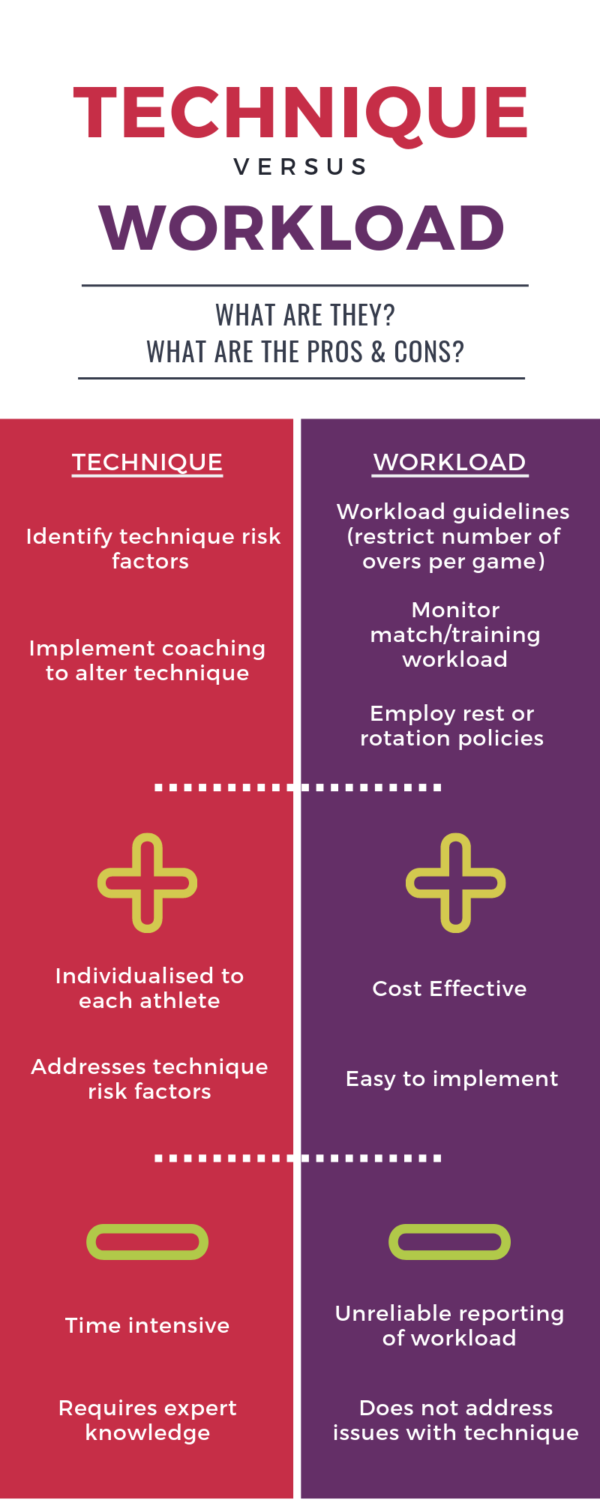 Future Directions
Further research and implementation is required in the following areas:
Improving coaching strategies, i.e. easier to implement and cost effective
A better understanding of the fast bowling mechanisms leading to lumbar spine injuries
Better interaction between technique modification strategies
Exploring alternative strategies such as strengthening of the lumbar spine
For more info, please click here.