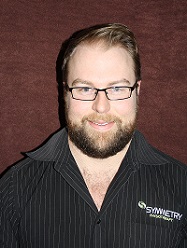 Matt King
G'day, I'm Matt King and I am a Physiotherapist who is currently completing my PhD at The La Trobe Sport and Exercise Medicine research Centre. My research is investigating the biomechanical implications of Femoroacetabular Impingement (a condition involving a growth abnormality of the hip) and its progression to the development of early osteoarthritis. Along with undertaking my PhD I work privately at Symmetry Physio and Sports Medicine on the western side of Melbourne.
Prior to the commencement of my PhD in 2016, I taught Exercise Rehabilitation and Clinical Anatomy and Neuroscience into the physiotherapy course at La Trobe University and completed research into the participation habits of children with disabilities.
Follow my PhD journey throughout this blog and on twitter @mattgmking1 if you are interested. If you have any questions regards my blogs or my research please do not hesitate to contact me.
Articles by Matt King