It was a pleasure to travel to Perth last weekend. It was a busy weekend, presenting at an evening seminar, the state conference and also on a GLA:D Australia course with my friends at Curtin University.
As promised, my slides from the APA presentations are published below
If you are interested in the running symposium in July at La Trobe, check it out here
Other running courses in 2018 can be found here
Thursday – Exercise prescription for knee pain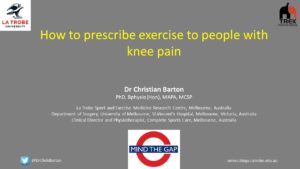 Saturday – Running retraining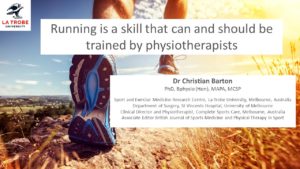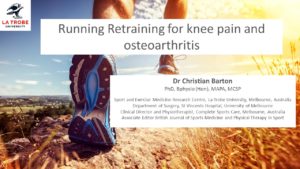 You might also be interested in the following segment about Rhys, the patient discussed on the Thursday night – key was good eduction followed by progressive resistance training.
Rhys did do Pilates as suggested in the video, but towards the end of rehab he was back squattting > 100kg – not quite what Joseph intended 🙂